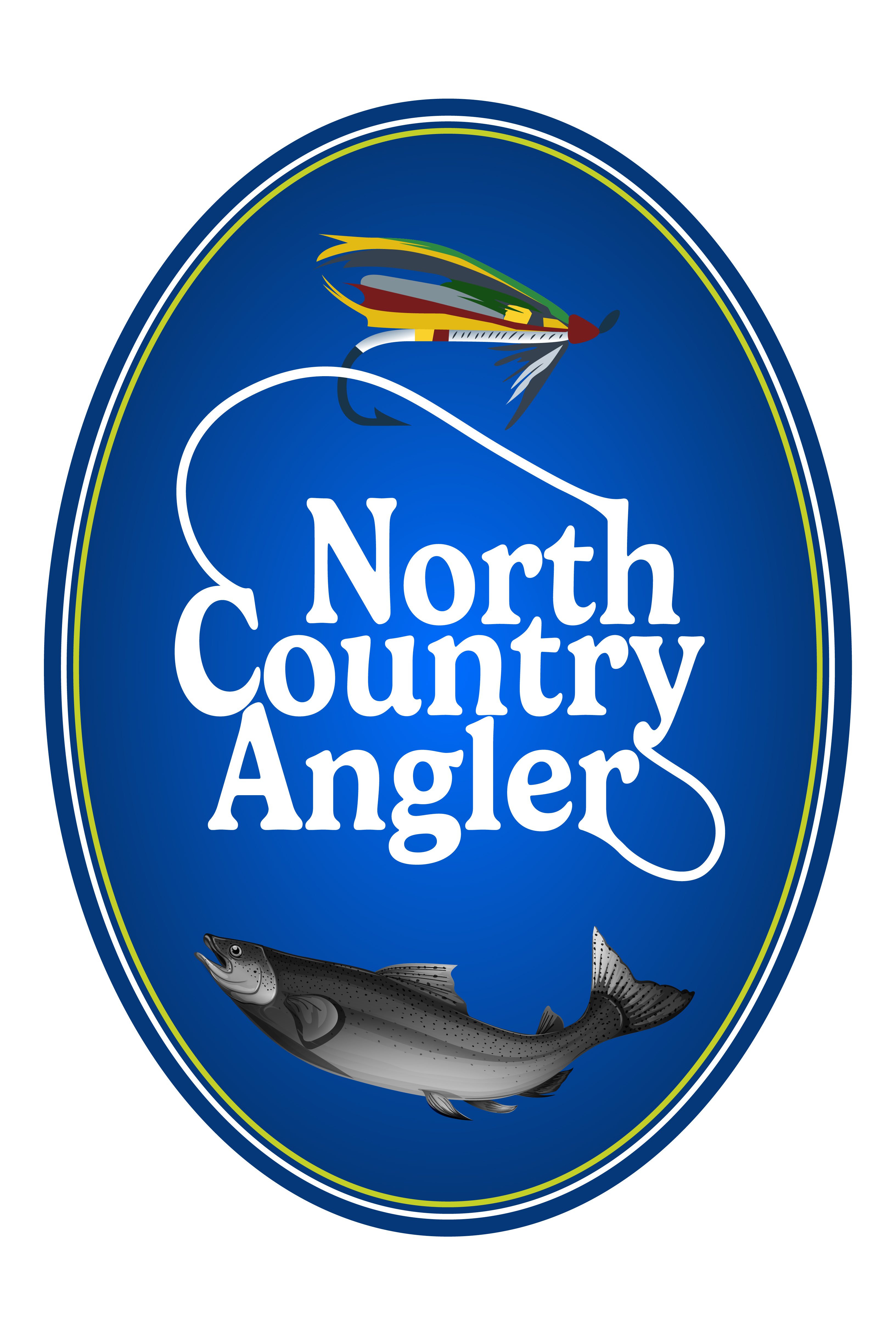 Welcome to Steve's Blog Archive
'Trust Your Fly!'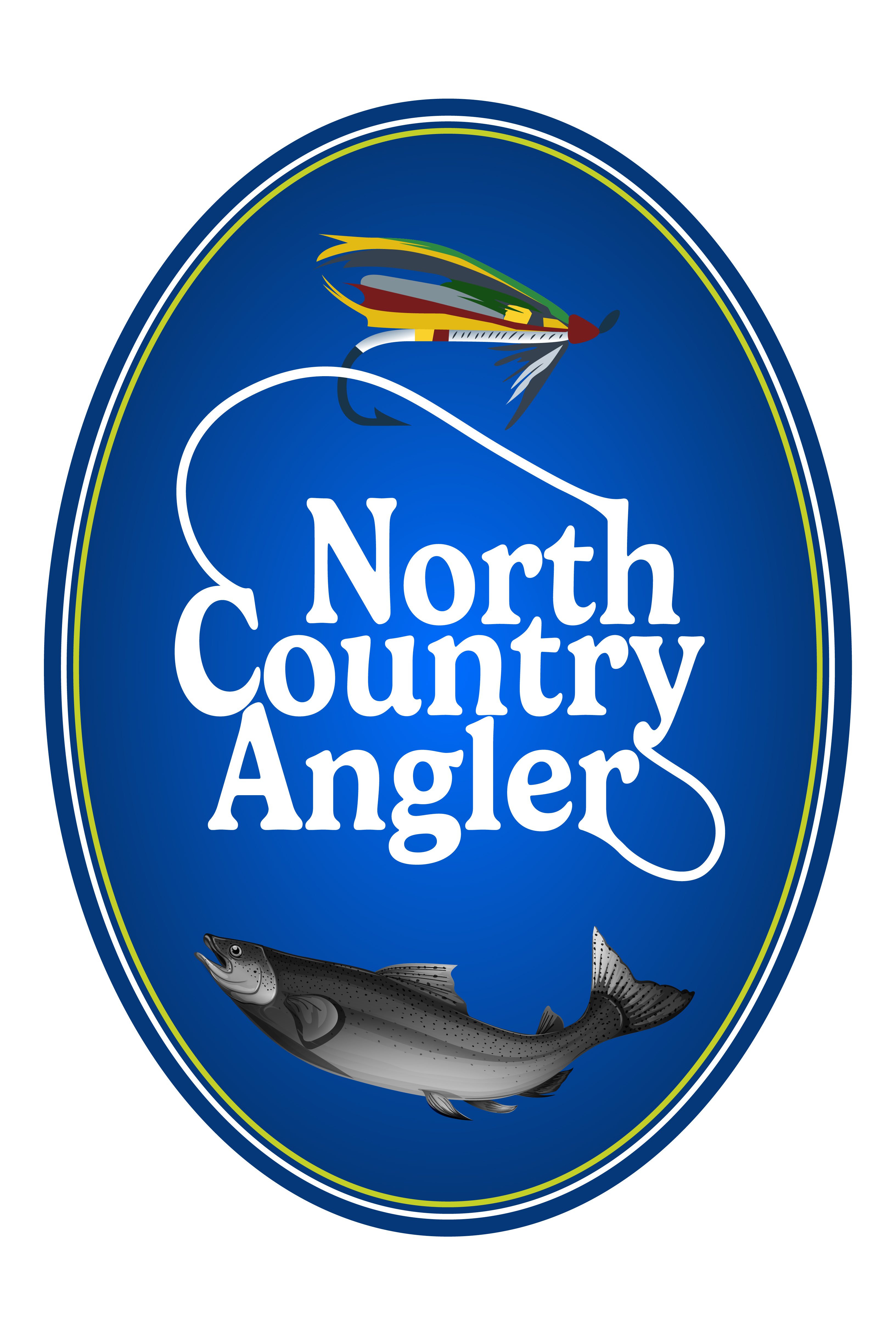 Welcome to Steve's Blog Archive
'Trust Your Fly!'
The North Country Angler Blog
by Steve Angers – an archive of my favorite posts.
Looking for more content? Check out my North Country Angler column in the Conway Daily Sun.
---
Game On!
25 May 2022
Spring arrived slowly here in the Mount Washington Valley. Late snowpack was released when we had unseasonably warm weather keeping rivers cold.
This meant that pond fishing was the go to and the ponds delivered. Pond fishing has given up nice catches of trout whether stocked or wild. NH remote trout ponds are one of New England's best kept secrets for catching big wild brook trout.
Like all big trout fishing, big streamer flies are the key. Fished with type 9 sink lines that deliver flies to the home of the big trout. Patience is the key..
Once stream waters hit 54 degrees, the hatches will begin in earnest and the fish will begin looking up. There is nothing more heart pounding than a trout taking your surface offering. Saco spinners, saco caddis, and yellow stimulators will all bring strikes from trout..
If you love the mountains and cold clean water then the Mount Washington Valley will meet your expectations.
Stop by the Shop. Pick up your fishing map. Grab a couple of flies and make a memory.
And remember to "Trust Your Fly"
---
Fall Fishing Is Here
6 September 2021
We have been very fortunate here in the Mount Washington Valley this Summer. Frequent rain showers coupled with cooler temperatures keep fishing conditions optimum.
The cooler Summer temperatures have the rivers and ponds reaching perfect conditions for Fall fishing earlier than normal. As I write this, the temperature in the Saco River is 62 degrees. Doesn't get much sweeter than that for this time of year.!
​The constant rain showers have kept flows up and this means that fish can move throughout the river system. Large brook trout have been caught up as high as the Dry River on the Saco. Miles from where they had been stocked by NH Fish & Game. Covering water is the name of the game for these conditions.
The remote ponds have cooled off as well. Randy Ouellette, Swift River Ghillie, has recorded surface temperatures of 62 degrees on his remote pond trips in the White Mountain National Forest. These cooling temps mean only one thing – Streamers and Float Tubes.
If you want to create a memory of a lifetime, nothing can beat the sensory overload of floating in a remote pond, loons swimming about, foliage reflecting in the water, and a prespawn brook trout in your hand.
Only 6 weeks left for our trout season. Don't miss out!
---
The Sweet Of The Year
25 May 2021
After a wild Spring where we had a warmer than normal March and then a colder than normal April and early May, we are now back to the warmer than normal. All of these temperature ups and downs have played havoc with the fishing.
But with Memorial Day on the horizon and June just around the corner, anglers sights are set on the "Sweet of the Year." This is the time of year where water temps are perfect, water flows are wadeable, and hatches begin in earnest.
Putting the streamers boxes away and taking out the dry fly boxes brings a little rush of excitement. As productive as subsurface fishing is, Catching fish on top is the rush most anglers crave.
Quill Gordons, Red Quills, Saco Spinners, Mirrus, Elk Hair Caddis all come into play now. Have these patterns in a wide range of hook sizes and you will be successful.
If you like to have a dropper off the back of your dry fly, try size 18 Copper Johns, GRHE, and PT nymphs. It will double your chances when seeking fish.
Whatever your preferred method, take in a moment to drink in the scenery around you. It is inspiring to stand in flowing water or float in stillwater and absorb the "Sweet Of The Year."
And always remember to "Trust Your Fly"
---
Time to Tie
07 February 2021
Old Man Winter has finally arrived in the Valley. Snow is piling up and the ice on the river grows stronger. While snowshoing to remote waters is a daytime activity, most anglers are heading to their tying vise and filling their fly boxes for the coming season.
This tying season, we have been focused on streamers and wet flies. Bergman's TROUT and Bates' STREAMER FLIES ae the resources for many patterns. These flies never fail us in the early season.
Many of our favorites are listed in the book "Fly Fishing New Hampshire's Secret Waters." This is an fast way to start if you are new to the subsurface fly game.Another experiment we will be trying is substituting synthetic wing materials in place of duck quills. We will keep you appraised of our progress on our facebook and instagrams pages.
If you want to join us with the tying, we are holding virtual fly tying on Saturday mornings from 10AM – 11AM. FaceBook Live or Google Meet allow you to follow along as we tie some of our patterns and their many variations.
With only 60, days left before we can start fishing for landlocks, tying has to take a priority. If you run out of materials, gisve us a call. We will drop what you need in the mail so that you can keep tying uninterrupted.
And always remember to Trust Your Fly!
---
Season Recap
20 October 2020
October 15th marked the end trout season in designated trout ponds, rivers, and streams. Seems like we just started our quest on the morning of April 25th at the Pond That Shall Not Be Named.
That morning the water was lined with anglers and there were 10 various crafts floating the Pond. Fish were hard to come to hand, but New Hampshire Fish & Game was able to stock on time this year as Mother Nature freed the ponds from ice in a timely fashion.
What Mother Nature forgot to do was turn up the thermostat. There were many days early in the season where snowflakes drifted down on anglers in pursuit of trout. This delayed the insect hatches and left anglers in search of bead head nymphs and drop shot to get flies and lures to the feeding levels of the trout.
Once the rivers and the ponds got to 54 degrees, it was game on! Ponds in the area had excellent Hendrickson hatches. Trout were caught on dry flies and emerger patterns. One night on Saco Lake, the Pink Lady Emerger was responsible for a fish a cast as the sun set over Mount Willard.
After Memorial Day, the Mirus and the Red Quills appeared on the shop walls under the porch lights. This is a sure sign that dry fly fishing on the Saco is in full swing. The shop sold a year's supply of Saco Spinners and Saco Caddis in only a couple of weeks.
NH Fish & Game timed their stocking runs in the Valley perfectly. There were plenty of brook trout, rainbow trout, and brown trout for anglers to pursue. This year it appeared that the rivers received more and larger rainbow trout than brown trout. The rainbow trout were robust, putting on aerial displays each time one was hooked. Many a gleeful shout was heard at Humphrey's Pool as fly and spin anglers did battle with these fish.
On the Androscoggin River, the alder flies arrived on time and in large quantities. Guides floated the Andro for three weeks and sports were delighted to cast Stewart's Alder Fly to the larger brook trout and rainbow trout on the river. It had been quite a while since Mother Nature provided the angler with non stop action for the zebra caddis hatch.
Mother Nature was right on with the Hex hatch as well. Our largest mayfly, the Hexagenia, is the last chance until Fall to catch large trout. The hatch did not disappoint. The shop closed early so that Little Greenough Pond, a wild trout management pond, could be explored. Grimes Hex Nymph and Grimes Hex Emerger resulted in several nice wild brook trout. New Hampshire could use more ponds with these special regulations.
As the Summer wore on, Mother Nature teased us with low waters. Just about the time it looked desperate, She would rain upon us and give the river enough water to keep the fishing interesting. Waters stayed hospitable to the trout and there were trout to be had throughout the White Mountain region.
After Labor Day, waters began to cool and trout became active. Fish & Game had provided enough trout for stocked waters and wild trout were abundant in their usual haunts. The colors of the fish matched the colors of the foliage. A remote pond brook trout caught on an old school wet fly. It doesn't get any better.​On October 15th, it was back to the Pond That Shall Not Be Named to end another successful trout season.
---
At the Midway Point
4 July 2020
We have reached the midway point of our year. While the fishing started off slowly, It is gangbusters right now. Every water is producing fish and we love it! Not a day goes by that we don't hear reports of the great times that anglers are having on the river.
Methods are constantly changing as well. Hatches have been evolving and the dry fly fishing spectacular.. Tightline nymphing continues to grow in effectiveness and more and more anglers are trying this technique. We have sold more tightline nymph rigs this year that the previous three years combined.
Of course  the MOP fly is leading the way as the anchor fly. Just the other night I brought 6 Saco River rainbows to hand all on the MOP. Anglers chuckle but this is a highly effective searching fly. Make sure you have some in your box!
Ponds are fishing very well at this time. Rain and cooler temperatures have made it safe to angle with sinking lines and small streamers.  The Humungous is our favorite searching fly for ponds. Stop in and pick up a couple.
Our guides have been having great days on the water. If you have ever wanted to enjoy fishing our waters from a different perspective, give us a call and book a trip. You wont soon forget your day on the water with a guide.
For self guiding, we have the NCA Fishing Map available to all anglers. Stop by the shop and get your free copy and remember to 
TRUST YOUR FLY!​
---
Start of Another Season
10 January 2020
Streams and brooks opened to fishing on the first of January. Normally this is met with little fanfare as waters are packed in ice and snow. This winter is a little different. We have had very little snow, except in the mountains, and so the rivers and streams can have fishable days.
When the temperatures get above freezing, and the sun is shining, the water will warm. Even though this warming is only a couple of degrees, fish will take the opportunity to eat. Especially the bigger holdover and wild fish. Opportunity calls!
Get out your tight line nymph rig and some jig flies. We like to use the Black Copper John, Black Squirrel Nugget, or Black Jig Bugger. The smaller the better. These smaller flies tend to not get fouled on the bottom of the stream as easily as larger flies. Long leaders and slow drifts through pocket water will bring strikes if fish are feeding.
For the over 20 inch fish, we use our six weight rods and sinking lines. Short leaders (under six feet) and any of AD's Better Bait Fish patterns. Again, if fish are on the feed the strike will be savage.
This is the time of year to fish during the most pleasant time of day. Watch the weather, layer up, and be patient. It will pay off as long as you……
TRUST YOUR FLY!
---
Fall Fishing
8 September 2019
There is just something about Fall fishing that brings out the best in anglers and the fish. As anglers, we know that this is the last hurrah before winter. Waters are cooling and waders come back out of the closet. The fish are busy bulking up for the long winter nap and for the impending spawn.
The colors in the woods become ablaze in all their glory. The brook trout follow along with their deep oranges, senuous blacks and bold white piping. Brown trout turn a mind numbing yellow and get a heavy kype. Landlock Salmon also kype up in their pursuit of the females of the species. Rainbow trout aren't sure what to make of all of it as they are normally spring spawners, yet have been manipulated by the hatcheries to think they should spawn in the fall.
Anglers add their own dashes of color. The Cardinelle, the Montreal Whore, the Sex Dungeon, the Drunk and Disorderly. All big, bright flies trying to draw the attention of trout with other things on their mind.
The fishing here in the Valley seems to always  go out in a blaze of glory. This year will be no different. Come on up and participate. You wont regret painting your own mural and reliving it throughout the winter.​
---
The Sweet of the Year
11 June 2019
It is here once again, although slightly delayed by our long North Country winter. The best time to fish the Mount Washington Valley is now! We have mayflies hatching, caddis worms wiggling and stone flies crawling. We have ravenous trout looking to eat any or all of them.
Our ponds have been hot, hot, hot! Just the other night I hiked into one of the remote ponds and caught a dozen feisty trout. It was a mix of hatchery and wild brook trout, all as beautiful as a brook trout can be. Emergers and soft hackles were doing the job that night and it was so relaxing to just float in the pond casting and catching.
New this year, we have guide service available if you want to try a float tube trip. I would highly recommend it as there is really nothing like it here in the White Mountains. Floating around a quiet pond with trout jumping and beavers splashing is just what the doctor ordered. You can purchase a trip on our website by typing GUIDE in the search bar. You won't regret it.
If you like to do the self guide thing, stop by the shop and pick up one of our famous North Country Angler fishing maps. We will highlight a couple of places for you to try, sell you some flies, and send you out for a fun day on the water.
And always remember to TRUST YOUR FLY!
Steve